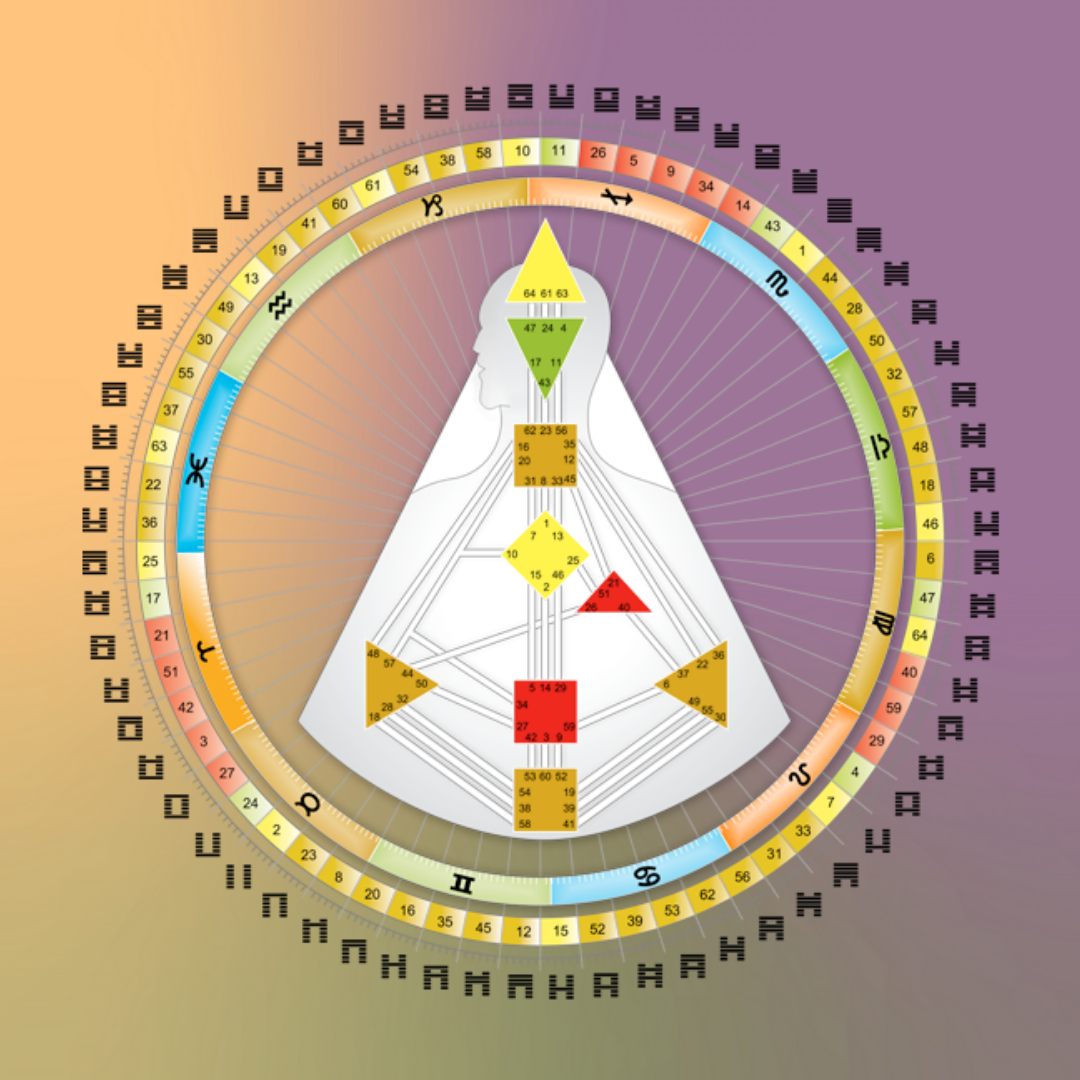 human design is creeping into the mainstream! like astrology, it can be quite challenging to understand the system's complexity and nuance from the surface level material.
as an astrologer of seven+ years who has been experimenting with human design for nearly three years and formally studying for one, i see a lot of value in what it has to offer and i'd love to introduce any of my astrology-peers (& fellow astrology enthusiasts) who feel called to learn to the fundamental concepts of the system. i will offer an orientation
to human design that will support you in relating to the framework from a personal and organic place. with a natal disseminating sag moon and chart ruler jupiter in gemini, i feel particularly called to and skilled at sharing systems like astrology and human design in a way that helps others to really grasp them at root. 
i believe that human design is a very powerful tool for deconditioning, divesting from the currently collapsing systems, and investing in your own nature and your own knowing. 
i believe that human design can help us re-orient to relationality and interdependence.
i believe that human design is a framework very aligned with these times, re chiron in aries, uranus in taurus, pluto in capricorn, etc.
human design may not be for you at all, or not for you right now. please trust your own body and your own judgement when reading below and considering whether you'd like to join this course.  
through completion of four course sections, consisting of 6+ hrs of video lecture, participants will receive a THOROUGH introduction to the fundamentals of human design, including:
human design's origins

human design as a self-verifiable experiment, NOT as a dogmatic set of rules

the profile lines

how your natal chart informs your design

orientation to the bodygraph & the rave mandala

the concept of definition & conditioning/deconditioning

the 9 centers 

the 4 energy types, strategies, and themes

(inner) authority

 
this workshop is for you if:
you want to understand your friends' & peers' basic human design lingo

you know your type and maybe your strategy, but don't quite understand what it really means or why/how it applies to you

you are interested in human design but have been turned off by a framing of it that feels hierarchal or capitalistic to you, and would like to hear about it from the lens of an ecto-capitalist practitioner

you want to "trust yourself" but you don't know which of the many parts of your "self" to trust

you are done living your life in accordance with the metrics and values of the dying systems but you don't know what to replace them with

you want to be attuned to your energy body and begin (or continue) a process of deconditioning that is all your own and self-verifiable 
this workshop is not for you if:
you would like proof from an external authority that human design is valid, useful, or morally sound

you require definitive answers in regards human design's origins or its channel/founder in order to consider it's potential 
wanting to study human design with me but don't consider yourself to be "astrologically minded?" no problem! this course was developed with fellow astrologers and astrology enthusiasts in mind because i knew there were lots of colleagues, students, and clients of mine in the astrology space that were curious about human design. also, astrology was the cosmic language i was most familiar with and fluent in when i found human design, so my natural way of teaching human design includes astrological references. HOWEVER, this course is still absolutely accessible and relevant for you non-astros out there, astrology is referenced but not in ways that are imperative to your understanding of human design.
note - this course offering is likely to be unavailable for new enrollments after spring 2023, but those already registered will continue to have access.

Check your inbox to confirm your subscription